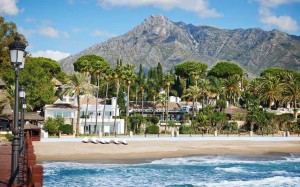 The same issues seem to keep resurfacing.
September 18 saw the 13th anniversary of the Survey Spain website www.surveyspain.com, which we take as the founding date of the business. 
Much has happened since 2003.
Looking through the old articles I've written over the years for newspapers and magazines, plus their transfer to website articles and then blogs, Facebook, Twitter and all, I'm struck by how little appears to have been learnt.
Article headings tell it all – 'Why didn't they get the property Surveyed?', is a constant theme as so often we come across stories of 'disasters' that could have been avoided.
To rush forward to spend tens or hundreds of thousands and even millions, based on the word of somebody who is only being paid, and reluctantly at that, if the deal goes through, must be the height of naivety. Often it's expressed as buying 'in good faith', but there are more blunt ways of expressing it too. An article I commented upon started with, 'We spend about the same time choosing shoes or buying a suit as deciding which house to buy'. Continue reading →