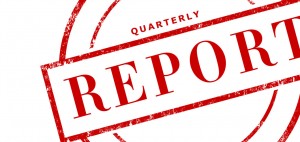 This is our 13th Quarterly Report. It is originally prepared on behalf of a Bank for which we carry out many Revision Valuations, which are now required very 2 to 3 years as Banks must update the value of the assets that they hold as security for loans. So, if you have a mortgage, don't be too surprised to see a valuer photographing your house from the street as he/she is only carrying out a 'walk by' inspection and valuation. Despite the recovery of the market, there are still some huge differences between what was loaned in the good times and the market value of the property now.
As part of the research we have identified a number of wider and national property matters.
The Overall Market – Increasing divergence of markets.
Building activity is undoubtedly continuing and increasing.

Many new individual villas, though the financial rational of those is uncertain as there are still so many available for sale, with those having had the choice of the best sites in the past.
New flatted developments are also being created with the developers presumably been reassured by the appropriate percentage of reservations off plan.
Older 'skeleton' developments that were not completed during the last boom are being acquired and completed by new developers.

'No sign of housing market overheating', says Bank of Spain. Generally, that is probably the case. However, in certain popular areas there must be a risk that everything is proceeding along a very similar course to before the last crisis. There is increasing demand from many nationalities, with the Nordic buyers still prominent. However, the statistics show that there has been a significant drop in acquisitions by UK buyers, presumably linked to Brexit.
A useful source of current statistical analysis of the source of buyers can be found at https://www.spanishpropertyinsight.com/2017/04/07/swedish-demand-property-spain/
Having said that, we have noticed no reduction in the number of building surveys that we are being requested to carry out by UK potential buyers. These are almost exclusively of existing properties, some of which are in good locations. Buyers report that they are still able to negotiate reductions from asking prices and we refer you to the statistics below.
The uncertainty caused by Brexit is principally to the UK market, but this is spilling over to other nationalities, equally uncertain as to what its effects are likely to be on the EU as a whole and Spain in particular.
The market dependent upon Gibraltar, both due to proximity and business, is undoubtedly the most nervous of all. The effects of Brexit will be a radical and far-reaching, but everyone has to wait until the UK/EU negotiators finally agree their deals. The attitude of Spain with regard to sovereignty will be significant.
Comments by Ryanair and other airlines that the 'Open Skies' agreement will no longer apply to UK flights to the EU and thus they will be reducing substantially, is also causing concern. Ease of communications has been one of the major factors for UK buyers in choosing Spain as a place to purchase property.
With Easter marking the start of the main tourist season, it is to be expected that the authorities will be working strongly to enforce their rental licence requirements, which exist now in the majority of Spain. Properties that have a rental licence should have an increased value, but yet we are not seeing many being marketed with that as an asset.