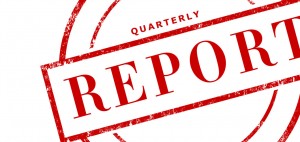 This is our 16th Quarterly Report. As requested, we have kept it brief and specifically relevant to the locations where our Network is most active.
As part of the research we have a number of wider and national property comments.
The Overall Market – Concern as to the amount of new construction.
As stated in the last two Reports, we are concerned at the amount of new construction being carried out, all along the Costa del Sol. We carried out research in an area of 1,000 ha close to our office and the result edited slightly, was published https://www.spanishpropertyinsight.com/2017/12/21/home-building-booming-costa-del-sol-sustainable/
As before, agents confirm that there is continuing demand, but we have difficulty in believing that there will be sufficient long-term interest to absorb all the new property in addition to the many resale properties that are available.
There is still a considerable gap in price between the equivalent new and resale properties, which means that most purchasers of new property are going to be finding themselves in immediate negative equity.
As indicated previously, there is evidence that certainly lower value developments are struggling to find occupiers, with promoters offering full furniture packages as an incentive to buyers. Only this morning, we received notice from a developer indicating that commission to agents had been increased from 5% to 7% of the purchase price, again indicating that properties were not selling.
Against that concern, some agents report that they are having successes and are looking forward to 2018 being as good as the latter half of 2017. They tend to be specialist agents, either in a particular property value or restricted 'always popular' location. In addition, the number of agencies working on the coasts continues to increase and so any grumbling that there might be may just be a reflection of a larger cake being sliced more thinly to provide for more mouths to feed.
An example of this is an agent involved in La Zagaleta, arguably the prime location certainly on Costa del Sol, indicated that he has sold four villas, each in the region of 4 million €, within the last year. He then stated that if the 100 or so princes in Saudi Arabia who have been arrested, were banished from that country, it would create a boom in high-value properties and he was sure that the Costa del Sol, and La Zagaleta in particular, would benefit from that! Perhaps an outside bet, but stranger things have happened.
Brexit has still not taken full effect, with the actual date at the end of March 2019. Our opinion is that over the next 3 to 6 months, which will be during the time that businesses and individuals have to make decisions for the normal planning period of a year to 2 years ahead, the effects will become more obvious. Tax will be one of the long-term ones as is summarised below.

Tax that has to be paid due to just owning the property – the Non-Resident Income Tax. For owner/occupiers, it is calculated on 2% of the cadastral value of the property and the general rate for non-residents is currently 19% for EU residents and 24% for the rest of the world.
If the property is leased, the Non-Resident Income Tax, is –
• EU resident: 19% of the net income obtained (rent received minus deductible expenses, which are in general are all those inherent to the property, including interest if there is a mortgage, and amortization).
• Non-EU resident: 24% of gross rent (that is, without deduction of expenses).

That's a 25% tax increase for all those holding holiday homes and if you rent out, it is substantially more than that. It's going to be a great windfall for Spanish tax authorities, but make it much less attractive for UK residents to own a second property in Spain.
The Spanish market, in general, appears to be recovering as can be interpreted, perhaps, from this graph. It does show the unreliability of 'official' statistic and the need to take a balanced view of them all.
As has been mentioned in the past, fast Internet access is increasingly important to buyers. They will be pleased to hear, though perhaps not be overly trusting, in that Spanish President Rajoy has said that he intends to give a definite push to plans to extend fast connections to all towns, cities and villages in Spain if possible, or at least leaving no more than 15% of the country's inhabitants without access.